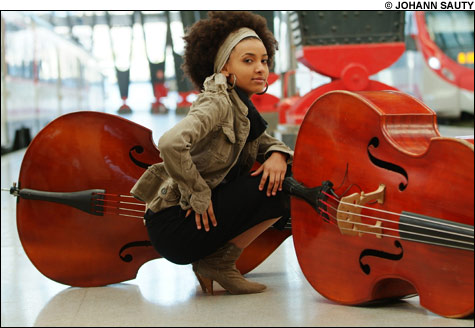 Photo Credit: Esperanzaspalding.com


Gawd! She's gorgeous! She makes me miss my Fro (just a little bit), wish I played the bass, and never stopped singing. Thanks to the ladies of NP, I have a new musical crush. I've been listening to a few songs from her latest album, Esperanza, for the last few days.
My favorite so far is
Precious
...
"I'm not gonna sit around and waste my precious, divine energy
Trying to explain and being ashamed of what you think is wrong with me."
I also like
I Know You Know
I'm off to stalk her tour and performance dates. Enjoy the tunes!